In the fallout of the worldwide Corona-virus crisis, we found ourselves back to our office in Shanghai sooner than most of the countries that have put in place measures to prevent and contrast the spread of the virus. Not considering the significant impact that this had, is having and is likely to have on our lives, families and work, we found ourselves saddened also by the realisation that all the fishing trips abroad we had planned were now almost certainly gone for good.
After few weeks of heavy-hearted mood, we decided we just had to make the most out of this situation. Since leaving the country is not really an option right now, we got in touch with old friends and started exploring our possibilities within reach from Shanghai.
This was the first of a series of fishing trips we are going to undertake over the upcoming months to some of the fishing spots that China has to offer.
We set sail very early in the day and arrived at the fishing spot after few hours, excitement was building as we were getting all our 200-300 jigs ready to go. However, the fishing turned out very slow, with few bites and rough sea.
Those who have jigged fairly heavy jigs in rough waters can understand how much effort in takes just to keep your balance. Fishing was hard.
We had to wait until the dawn of the second day before getting solid chances to hook up fish. Sometimes waves were so strong some of the anglers on the boat just gave up and started recollecting together old fishing adventures, those hard to forget, those often embellished with obvious exaggerations that however contribute to carve them in history: our own angling legendary tales.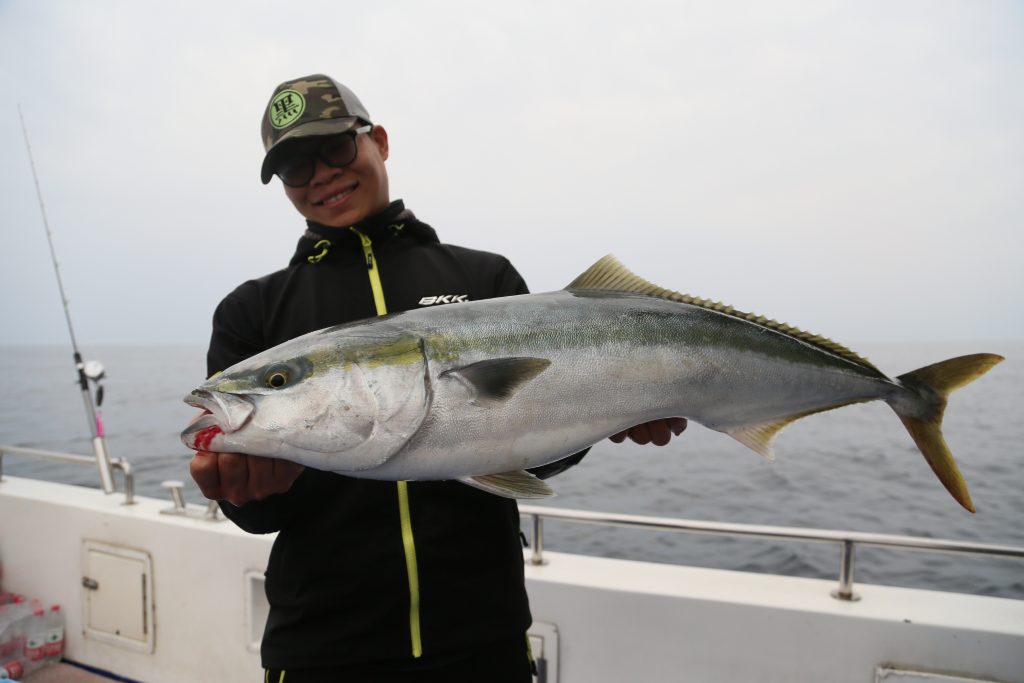 Without considering these talks, hot tea mugs juggled on the boat when hands were freezing and a couple of nice fish, overall we can say we did not kick off the best way.
But whoever has been fishing for long enough knows that bad days are also part of the whole experience, and they sometimes can get you way more valuable lessons than good days out on the water.
We are gearing up for the next trip already, inland freshwater this time.